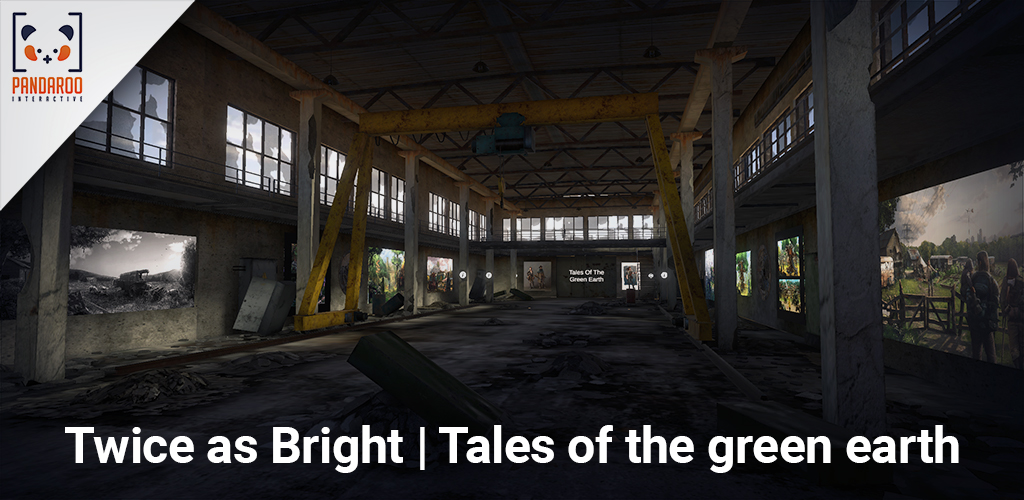 Twice as Bright | Tales of the green earth
En partenariat avec le festival Nourrir Liège et le Manège Fonck, Mathieu Loiseau présente son travail d'illustration sur le projet de série TV "Twice as Bright" scénarisé par Arthur Keller, qui raconte l'effondrement de la société américaine, à l'aune de la fin du pétrole et des catastrophes climatiques.
L'autre volet de cette exposition est un projet de jeu vidéo narratif, intitulé "Tales of the Green Earth". Le jeu a pour décor l'Europe de la fin du 21ème siècle aura pour objet la lutte pour la survie de ses protagonistes et la quête des nouvelles conditions d'existence de la société humaine.

Musique originale composée par Sophie Coenen alias Opheis & Aurélien Guerrero. La galerie 3D est le fruit du travail du studio Pandaroo Interactive.

Mathieu Loiseau & Pyrocene Studio presents their illustration work on Twice as Bright & Tales of the green Earth. Twice as Bright is a tv serie project on the collapse of the american society, by french author & expert on modern societies vulnerabilites and resilience strategies Arthur Keller.

Tales of the green Earth is a video game project, by belgian indie game dev Pyrocene Studio, about life in Europe in the end of the century, the fate of the climate and human societies in a post oil era. This game is in its initial world building phase, and we present in this virtual galery some of our illustrations & concept arts.
Original score by Sophie Coenen/Opheis & Aurélien Guerrero. 3D gallery work by Pandaroo Interactive studio. Sponsored by Nourrir Liège 2021 Festival & Manège Fonck in Belgium.